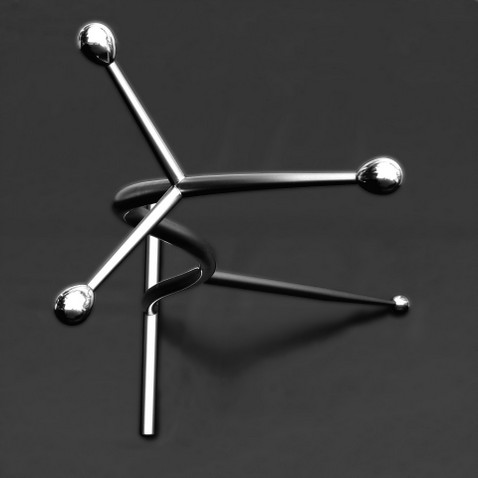 THROUGH GEOMETRY WE HAVE SOUGHT NEW LANGUAGES AND OFFERED STIMULATING PERCEPTIONS, CONVINCED THAT THE QUALITY OF EACH VOLUME IN SPACE DERIVES FROM AN INTIMATE GEOMETRIC RIGOUR THAT MAKES THE FORM, AS WELL AS PART OF THE SPACE ITSELF, ALMOST AN EMOTIONAL DECLINATION OF IT.
IN ITS PRODUCTION EXPERIENCE ORIENTED TOWARDS SOLID WOOD WITH A NATURAL FINISH INSILVIS, IN ITS INITIAL WORKS, ACHIEVED RECOGNISED LEVELS OF FORMAL, MATERIAL AND TECHNOLOGICAL DISTINCTION.
SUBSEQUENTLY, THE USE OF DENSE AND MALLEABLE MATERIALS SUCH AS STAINLESS STEEL, TITANIUM, ALUMINIUM AND FIBROUS AND PARTICLE COMPOSITES HAS ALLOWED INSILVIS TO PROPOSE WORKS WHERE THE TENSION OF FORMS TRANSLATES INTO TRACES THAT MEEKLY FOLLOW THE TRAJECTORY OF THOUGHT, FEEDING ON ITS GEOMETRIC NATURE.