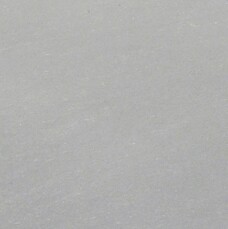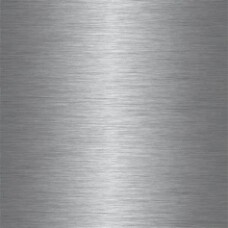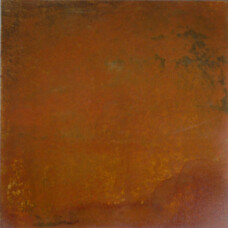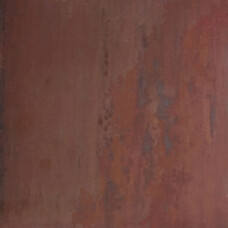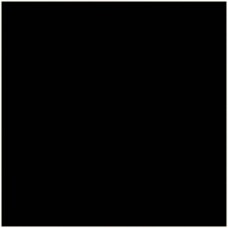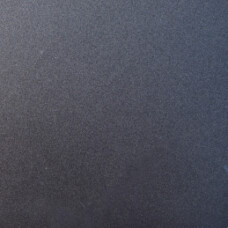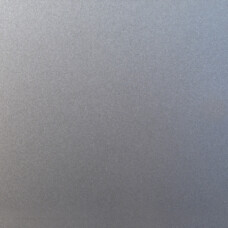 INSILVIS USES MAINLY STAINLESS STEEL AND STEEL FOR THE LOAD-BEARING PARTS OF ITS MODELS, AND MAINLY STAINLESS STEEL AND ALUMINIUM FOR COMPLEMENTARY PARTS SUCH AS END KNOBS AND BOWLS.
ALUMINIUM IS A METAL. METAL IS A CHEMICAL ELEMENT, ONE OF THE THREE CATEGORIES INTO WHICH THE ELEMENTS OF THE PERIODIC TABLE OF THE ELEMENTS ARE DIVIDED, ALONG WITH SEMI-METALS AND NON-METALS.
STAINLESS STEEL IS AN ALLOY. AN ALLOY IS A COMBINATION IN SOLUTION OR MIXTURE OF TWO OR MORE ELEMENTS, AT LEAST ONE OF WHICH IS A METAL, AND THE RESULTING MATERIAL HAS METALLIC PROPERTIES DIFFERENT FROM THOSE OF ITS CONSTITUENTS.
METALS ARE GENERALLY OFFERED BY INSILVIS WITHOUT SURFACE COATING, ALTHOUGH GALVANIC TREATMENTS, PAINTING, OXIDATION PROCESSES ARE POSSIBLE.
STAINLESS STEEL IS AN ALLOY OF IRON, CARBON - NEVER MORE THAN 1.2% - AND CHROMIUM - NEVER LESS THAN 12% - WITH THE ADDITION OF ELEMENTS SUCH AS NICKEL, MOLYBDENUM AND OTHERS.
AUSTENITIC STAINLESS STEEL IS A STAINLESS STEEL WITH A NICKEL CONTENT OF 2.5% OR MORE. IN ADDITION TO ITS HIGH TOUGHNESS, IT IS ABLE TO MAINTAIN MAXIMUM CORROSION RESISTANCE EVEN AT ROOM TEMPERATURE DUE TO ITS AUSTENITIC STRUCTURE, A PRIMARY SOLID SOLUTION OF INTERSTITIAL TYPE CARBON IN IRON.
THE BASIC COMPOSITION OF AUSTENITIC STAINLESS STEEL IS 18% CR AND 8% NI, CODIFIED AS 18/8 (AISI 304).
THE PRESENCE OF CHROMIUM, WHICH COVERS THE SURFACE WITH AN INVISIBLE LAYER OF OXIDES THAT PROTECTS THE UNDERLYING METAL, IS THE REASON FOR THE PARTICULAR RESISTANCE TO CORROSION UNDER THE ACTION OF EXTERNAL CHEMICAL AGENTS.
NICKEL, WHICH PROMOTES AUSTENITIC STRUCTURE, INCREASES DUCTILITY AND TOUGHNESS AND REDUCES THE RATE OF CORROSION.
ALUMINIUM IS A SILVER-GREY METAL WITH UNIQUE PROPERTIES: IT IS LIGHT - ABOUT A THIRD OF THE WEIGHT OF STEEL - DUCTILE, MALLEABLE AND RESISTANT TO OXIDATION, THANKS TO THE LIGHT OXIDATION LAYER THAT QUICKLY FORMS WHEN IT IS EXPOSED TO AIR.
WIDESPREAD THROUGHOUT THE WORLD, IT IS MAINLY EXTRACTED FROM BAUXITE ORES AND PROCESSED THROUGH VARIOUS INDUSTRIAL PROCESSES SUCH AS SMELTING, FORGING OR STAMPING.
COR-TEN STEEL IS A PATENTED SPECIAL STEEL WHOSE NAME DERIVES FROM ITS MAIN CHARACTERISTICS, I.E. HIGH RESISTANCE TO CORROSION (CORROSION RESISTANCE) AND HIGH MECHANICAL STRENGTH (TENSILE STRENGTH).
IT IS KNOWN, APPRECIATED AND USED IN VARIOUS SECTORS FOR ITS PECULIARITY OF SELF-PROTECTION AGAINST ELECTROCHEMICAL CORROSION, THANKS TO THE FORMATION OF A COMPACT PASSIVATING SURFACE PATINA COMPOSED OF THE OXIDES OF ITS ALLOYING ELEMENTS, WHICH PREVENTS THE PROGRESSIVE SPREAD OF CORROSION.
ON THE CONTRARY, IN NORMAL CARBON STEEL, THE SURFACE LAYER FORMED BY OXIDATION PRODUCTS (RUST) IS POROUS AND INCOHERENT AND THEREFORE UNSUITABLE FOR PASSIVATING THE SUBSTRATE LAYERS.
IN CORTEN STEEL, UNDER NORMAL ENVIRONMENTAL CONDITIONS, I.E. IN THE ABSENCE OF CHEMICAL ACCELERATION, THE SURFACE PATINA GRADUALLY TAKES ON THE CLASSIC "RUST" COLOUR OF OXIDISED IRON OVER A PERIOD OF APPROXIMATELY 18-36 MONTHS, VARYING FROM INITIAL ORANGE TONES TO REDDISH BROWN WITH DARKER SHADES.
THE NATURAL FORMATION OF PATINA OCCURS AS A RESULT OF EXPOSURE TO THE ATMOSPHERE, ALTERNATE WETTING AND DRYING CYCLES, AND IN THE ABSENCE OF STAGNATION AND/OR CONSTANT CONTACT WITH WATER AND THE APPLICATION OF FINISHES THAT IMPEDE OR PREVENT CONTACT WITH THE ATMOSPHERE PRIOR TO PATINA FORMATION.
WITHOUT THESE CONDITIONS, THE PATINA WILL NOT FORM OR WILL FORM INCOMPLETELY, BRINGING THE BEHAVIOUR OF CORTEN STEEL CLOSER TO THAT OF ORDINARY CARBON STEEL.